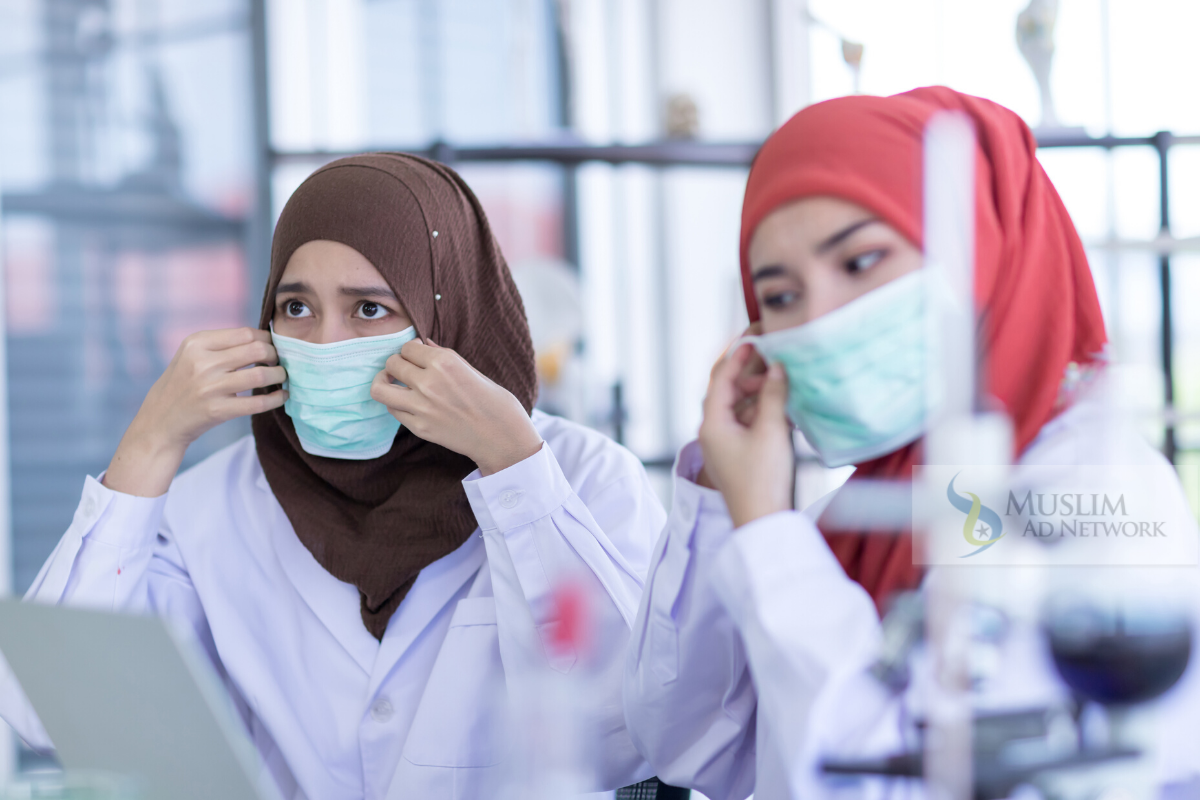 As the COVID-19 coronavirus continues to wreak havoc worldwide, we at Muslim Ad Network want to give you clarity on what this could mean to your online business and what you could do about it. It's true that many retailers are enjoying spikes in online sales for flu-related products, such as cleaning supplies and health products. However, no one knows the long-term impact of the coronavirus and many retailers are lowering their sales forecasts for the year. Some Amazon merchants are spending less on ads due to the coronavirus slowdown.

Short-Term Impact of Coronavirus on Your Business
Here are some numbers based on a business-owner survey released by Digital Commerce 360:
47 percent expect some downside revenue implications
80 percent believe the coronavirus will have at least some impact on consumer confidence
30 percent suspect that the coronavirus will cause their e-commerce business to rise
32 percent expect their online business to be slow down
It's obvious from these numbers that online retailers are divided in their opinion about the impact of the coronavirus on their businesses. We will just have to wait to find out who is right.

Long-Term Impact of Coronavirus on Your Business
The coronavirus has caused disruption in brick and mortar stores with fewer people willing to visit stores and prefer to buy online. Apple and Nike recently announced that they will temporarily close US retail stores and all others outside China.

This is why some believe that the coronavirus fear may drive e-commerce sales beyond the 2020 projection and even change how people shop in the future.

According to Shelley E. Kohan, a contributor at Forbes:

"Self-quarantines and emerging consumer worry about public places will provide opportunities for the e-commerce business to thrive over the next few months. As consumers turn to digital options as a means to circumvent physical shopping environments, the change in behavior may impact longer-term comportment. Consumer behavior is influenced by technological advancements, but also by environmental, economic and sociological factors, all three of which are evident with the current COVID-19."

We have seen this phenomenon with changes in shopping behavior seen with holiday shopping she adds. As sales for e-commerce businesses rise sharply during the holidays, a percentage of those who purchase online continue to do so after the holidays.

Two Things Your Business Should Do During the COVID-19 Pandemic
Don't Jump on The Bandwagon
Recently, Twitter issued a stern warning to all brands that use its platform:

"Let's be clear," said Alex Josephson, global head of Twitter Next, and Eimear Lambe, director of Twitter Next, in the blog post. "This is not a 'marketing opportunity' to capitalize on, and we do not recommend brands opportunistically linking themselves to a health scare."

Since the outbreak of COVID-19 Twitter has seen related tweets every 45milliseconds and #Coronavirus is now the second most used hashtag of 2020. This could tempt some businesses to try to capitalize on the popularity of the outbreak.

Make Yourself Useful
At times like this, you need to look at your business or brand and what value it can offer. This is an awesome time to lead by example. Your business can contribute to helping people lead their lives as normally as possible. If you are a B2B business, you should be helping businesses run as smoothly as they can, given the circumstances.

Here at Muslim Ad Network, we are committed to helping businesses improve and sustain revenue through advertising. Businesses impacted by COVID-19 can turn to us for free consultancy. We can work out a plan to shift some of your budgets to online advertising so you can reach your audience despite the disruption and slow down.

No one knows how long the pandemic is going to last. As a business, you need to make the right decisions so that after this is all over, your business or brand comes out shining. We are here to help you through this ordeal. So feel free to contact us at any time, and we will be happy to assist you.