Isn't it frustrating to see all that traffic coming to your website yet only a fraction end up buying? Well, it shouldn't be. Think about it; do you always buy the first time you visit a website? Like never, right? Your website visitors are the same. What's even scarier is that 88% of people who buy online confess to ditching their online carts before completing a transaction. That's not the worse part though; 70% of the carts were abandoned just before the order was completed.

That's why the great minds of online ads came up with retargeting techniques. Retargeting is when you serve ads to audiences who have engaged with your content, visited your website, looked at a specific page on your website, or added items to a cart and left without completing the purchase.
In this article, we pick up where we left off with '7 Simple But Extremely Effective Display Ad Ideas' to help you get those visitors to return and make a purchase.

You might be thinking: "why should I bother with retargeting in the first place?'. Well, here are some statistics I fished out for you from an article by CONNECTIO on retargeting.

75% of customers will notice your retargeted ads
Your retargeting ads are 76% more likely to get relevant clicks than your regular display ads
Your retargeting ads have the potential of increasing the search for your brand by 1046%
Retargeting in tandem with other efforts can help you sell 50% more than you are currently
Sounds too good to be true? Well, the potential is definitely there, but not every retargeting campaign is created equal. To get anywhere close to the numbers we mentioned you need to deploy one or more tactics that I listed for you below:
Retargeting Display Ad Idea #1: Address Hesitation Through Copy
Images are a great way to showcase what your brand has to offer. However, when you are retargeting viewers, you are addressing people who have already been to your site and probably know what you have to offer. Now is the time to focus more on the written part of the ad.


Use the description part of the ad to address any hesitations one might have about buying your product or services. If you have a sales team or you do the business development yourself, you already know some things that make people hesitant to buy from you. On top of that, if you sell products online you might think of why people might hesitate to buy from you. Think of shipping costs, trust, and so on. You can validate what you know by asking your audience directly through a survey for example.
Retargeting Display Ad Idea #2: Show Ruwayda What She Loves
Meet Ruwayda. She is a 39-year-old college professor and one of her favorite things in this world is window shopping online. She visits a few sites every once in a while to fall in love with a few modest dresses and halal cosmetics. The only problem is that she usually leaves without buying anything. The fun part for her is that she will never look at those products again and thus will never have to commit.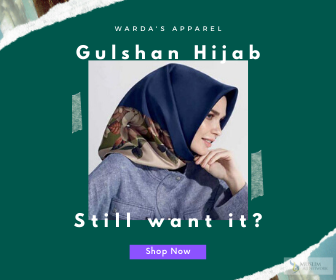 However, there is just one website where she usually buys from. Why? Simply because whenever she looks at a product on that website, she sees an ad featuring that exact product or variations of that product follow her around on various online platforms that include social media. These types of retargeting ads are incredibly effective. They remind Ruwayda just how much she loved that Persian-style hijab in the first place and tempt her to return and convert.
Retargeting Display Ad Idea #3: Put The Fear of Missing Out in Them
One of the major reasons why users commit to a product or service is the fear of missing out. About 69% of millennials experience the phenomenon known as FOMO – "a pervasive apprehension that others might be having rewarding experiences from which one is absent" as described in a study called Computers in Human Behavior.

With millennials moving into their thirties in 2020, they have undeniable spending power as a group. AdAge reports that millennials will spend $10 trillion over their lifetime. So if you want to jump on the bandwagon and get your piece of the pie, one of the best ways is using urgency in your retargeting ads.

I prefer using discount coupons that are available for a limited time. You may also use product discounts with an end date, that works well too. The thing with coupons is that they feel more exclusive to the consumer; as if you handed them a gift card. This creates an emotional connection between them and your brand.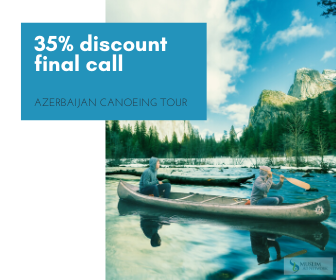 The fear of missing out is of course not only true for millennials but is part of our human nature. When you add the fact that you are showing them ads of products they have already shown interest in, your chances of having them convert skyrockets.

Just remember that retargeting does not have to be exclusive to potential customers. Repeat business is the best business and you can use retargeting to remind past customers of how much they love your brand. It is also very effective when used for upselling or cross-selling.

Do you want us to help you get your ads in front of highly-engaged Muslim consumers?