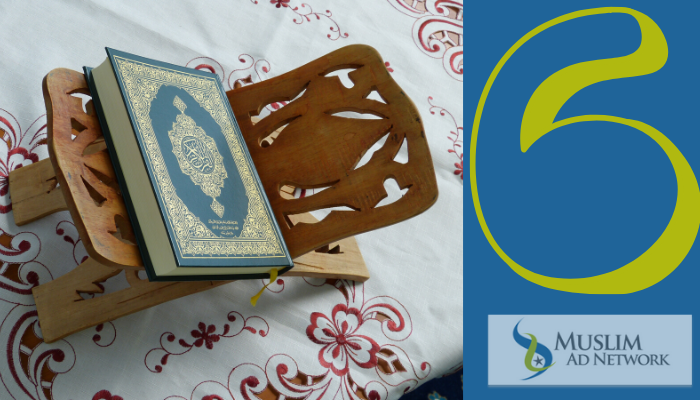 This Ramadan, in the midst of the pandemic, is unlike any other Ramadan. No, not in a doom and gloom way. It's quite the opposite of that. It is a Ramadan of opportunity for us to accept the test from Allah and rise up to the occasion. Here are six things we are doing at Muslim Ad Network that you can do too to make the best of Ramadan 2020.
1- Reassuring You
A couple of weeks ago we published an article about the four phases your business will go through during the COVID-19 pandemic. This was a positive and reassuring article. If you have not had the chance to read it please do and take note. You want to be spreading messages of hope as these to your audience. We will be continuing this during the sacred month of Ramadan.
2- Helping Small Businesses
We did not stop at positive messaging but took it a step further and offered $25,000 in advertising credits for 100 small businesses. An initiative created from the desire to help small businesses survive through the current climate. This offer still stands for small businesses even during Ramadan.
3- Offering Tips on How to Market During a COVID-19 Impacted Ramadan
We wrote a comprehensive article explaining how you should market to Muslims during this year's Ramadan. Yes, it's not going to be easy, but with some creativity and a plan, it is doable. Have a look at the article as it will help you with planning. Throughout Ramadan, we will be with you offering our expertise InshaAllah.
4- Giving Back
One thing that will never change is the concept of giving back. In fact, this Ramadan will entice people to give back even more. As people lose jobs and struggle to make ends meet, it is an opportunity for us to build our hereafter by giving back. We have always given back to the Muslim community and this year we will do even more InshaAllah.
5- Encouraging Spirituality
Through our Ramadan Blackout Challenge, we encourage people to drop their devices and pick up the Quran and read the word of their Creator in the last ten days of Ramadan. The Ramadan Blackout Challenge is a virtual itikaaf which should become an uplifting necessity for you. And while social distancing during the COVID-19 pandemic is starting to become an inconvenient necessity with some people protesting in the streets against it, we encourage a virtual itikaaf (isolation). Disconnect the noise for ten days and connect to peace and serenity.
6- Preparing Your Business for the Post-Pandemic
We have offers for advertising in Ramadan which will help you stay top of mind, spread awareness, engage your audience, and even sell. You need to take these steps during this year's Ramadan no matter how hard or counter-intuitive it may feel. If you do this right – and we are here to help you –  you will be flying off the blocks when things settle down while your competitors struggle to get back on their feet. Just remember to incorporate what we have been writing about for the past weeks and feel free to contact us with any questions.
Bonus: What the Ramadan Consumer Survey 2022 Says About Advertising to Muslims During the Holy Month